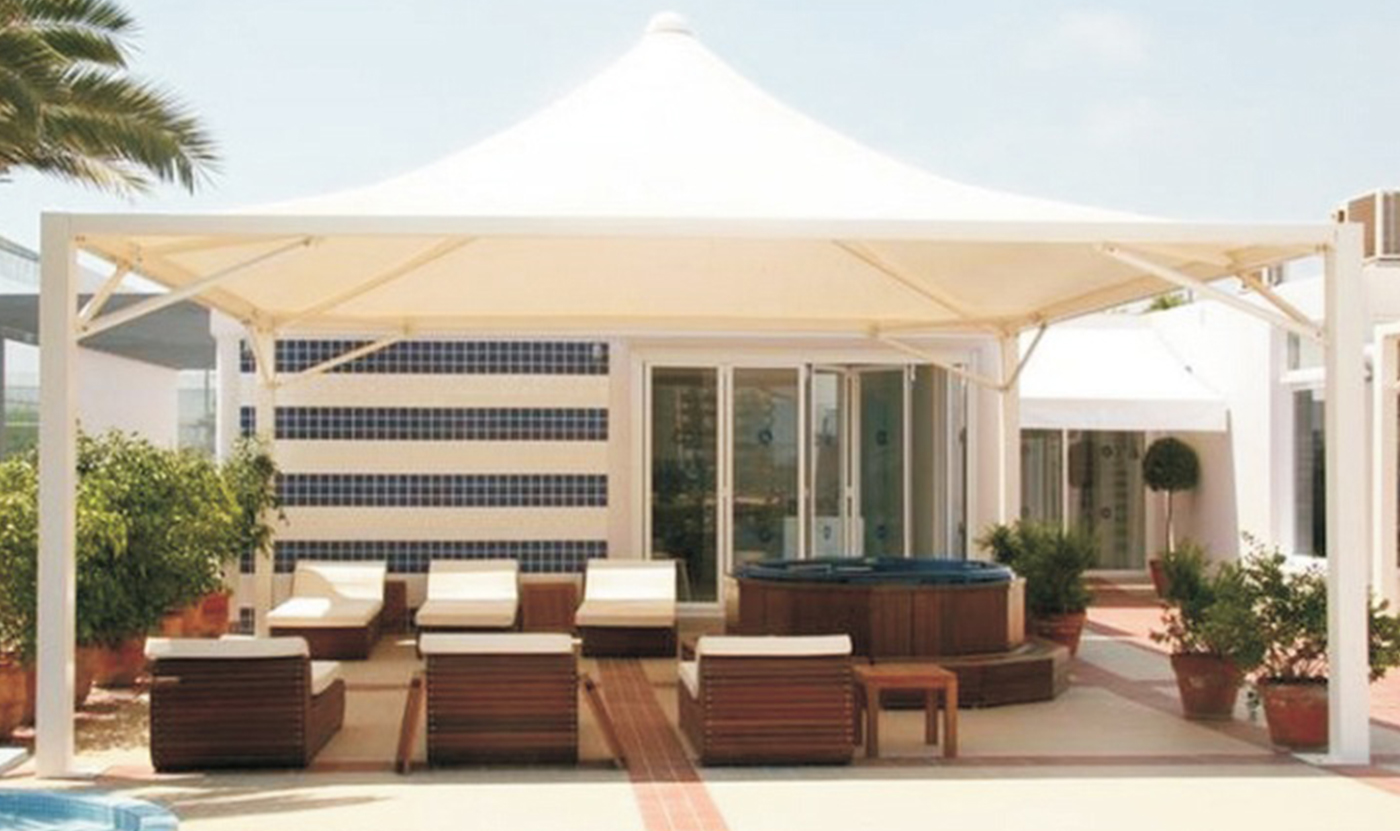 Conical Tensile Structure Manufacturer
Shri Ram Industries is the recognized brand as Conical Tensile Structure Manufacturer. We manufacture this conical tensile structure with the usage of standard quality of raw material to meet the clients demand. These structures are built by the trained staff of professional engineers. We manufacture these conical tensile structures with the stainless steel. We uses the fabric which is protective from water and heat.
The tensiles are made carefully through planning, developing, designing and executing to maintain the quality. We use the top notch quality of fabric which makes the tensile durable and long lasting. These tensiles are basically used in the open spaces to rest and get protected from the harmful UV Rays.
We work towards manufacturing the elegant and attractive tensile structures which is completely efficient with the cost effective advance technology. These structures are easy to install and low at maintenance cost.
Why Choose Us?
The beauty of a Shri Ram Awning & Tensile Co. provides high-quality products and also gives flexibility it offers. It is used for restaurants, leisure and event spaces, the challenge is to provide the best possible ambience for the ever demanding customer, while at the same time maximising the available footprint to allow for dependable revenue generating activities and events.
Fabric specifications:
These are available in varied thickness say; Membrane, Heavy, Landscape, etc.
These are made with Steel and PVC material so that it gets resistive to external exploitation.
These can be used at homes or in outside spaces.
These conical tensiles can get assembled easily.
We sell at reasonable price with hassle free payment mode.