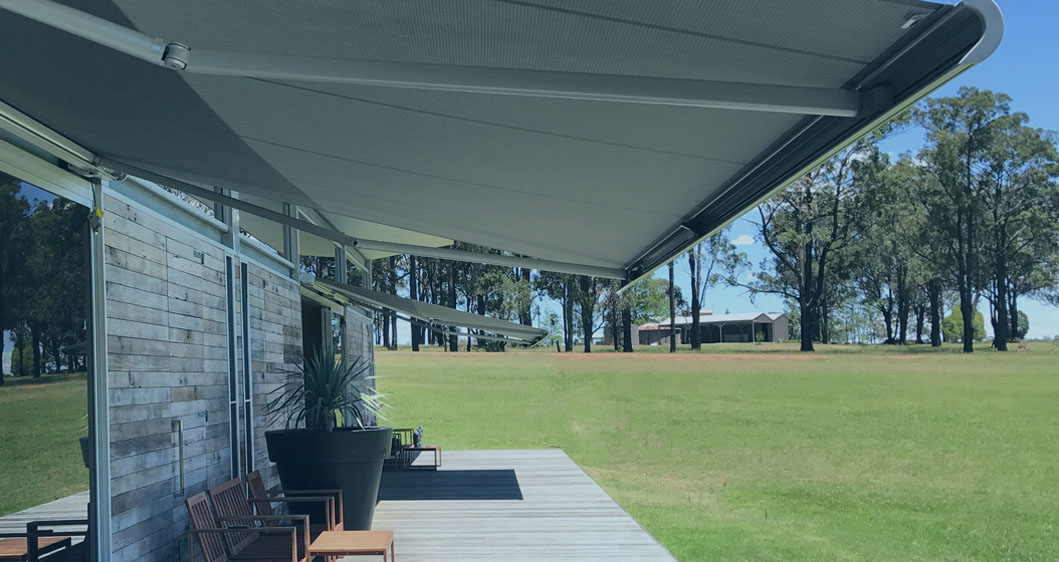 Shri Ram Awning & Tensile Co. is the best brand of Drop Arm Awning in the market. Drop Arm Awning is manufactured using the technical expertise and professional designers so that it gives the beautiful look with all the benefits of itself. It is manufactured with fabrication, designing and marketing of our product. Drop Arm Awning is manufactured with the quality raw material bought from the class suppliers. We are aimed at designing the different variety of Drop Arm Awnings according to the location and customer's demand. Our Awnings are made and sold at reasonable rates.
These Drop Arm Awnings are made with diverse range of sizes, colors and designs after taking the client's demand into consideration. We use the high class steel and other material to keep your Awnings safe from the environmental exploitation and other damages. These awnings are corrosion free and wrapped with the material which is heat absorber. We turn your deck or patio into a beautiful semi- permanent outdoor room. It gives us the experience of both the worlds i.e. it can make us take the sun light when we wish and also helps in providing the shade and shelter during rain and super sunny days.
Features:
These are available in different shape, size, and designs.
Serves in two ways for shade and sun.
It also serves as the outdoor rooms for welcoming the guests.
These are made with high quality material.
We cater Just in time services.
Affordable to buy and use.
We offer Just in Time services.