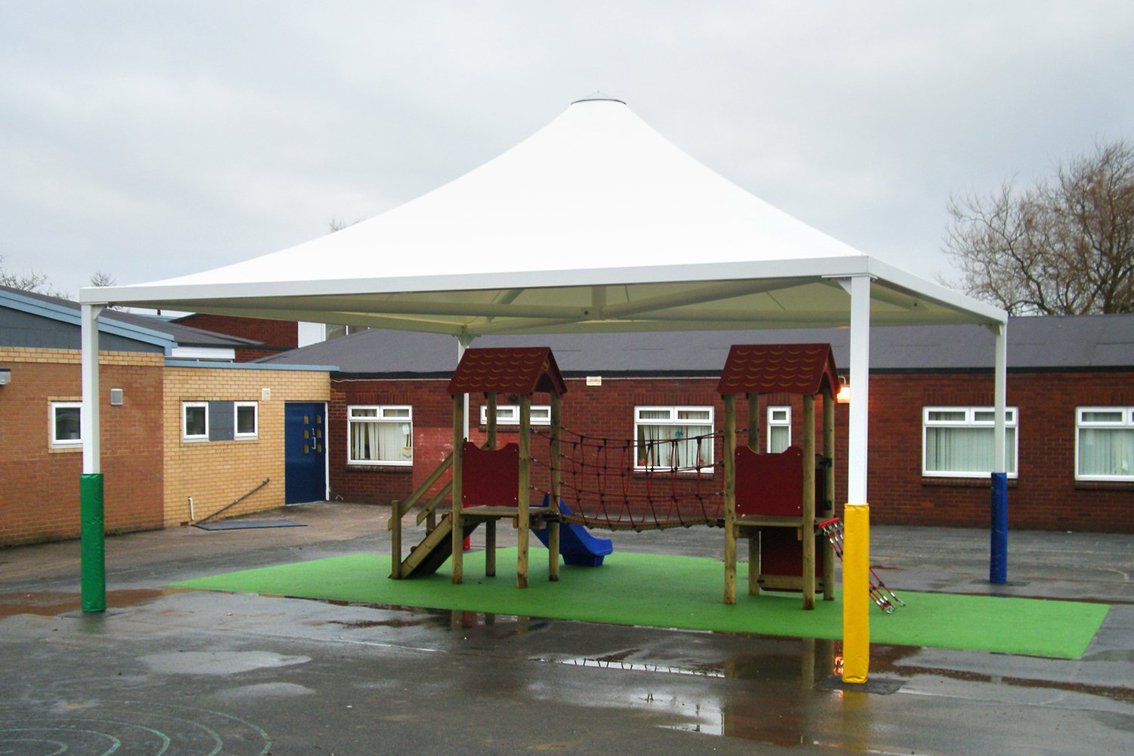 Tensile Gazebo Manufacturer
Shri Ram is the leading brand of
Tensile Gazebo manufacturer
in the market. We use the technical expertise while manufacturing and designing these tensile. It includes the involvement of fabrication, designing and marketing. Tensile Gazebo manufacturer uses the quality raw material sourced from the selective vendors. We are engaged in maintaining the quality of our product. We produce different types of gazebos at reasonable prices and easy delivery.
These Gazebos are made available with variant sizes, shapes and designs considering the demands of the customer. These are made with high quality steel and other material These are light weight tensile which are easy to carry and install. These are made with basic layout so that further changes can be done according to the need of time and customer. These tensile are designed with high breaking point which makes them extremely durable. These tensile have variant sizes and designs according to the site at which they are used and thus they are manufactured differently. We manufacture them with classic designs and attractive looks. It has to be done with concrete footing.
Types of Tensile Gazebo
We manufactures various Gazebo like Transparent Gazebo, Garden Gazebo, Gazebo Structures, Custom Made Gazebo, Garden Gazebos, Canvas Gazebo, Gazebo, Hut Shape Gazebo, Iron Gazebo, Rectangle Gazebo, Sitting Gazebo, Strip Awnings & Canopies Gazebos, Tents, Terrace Gazebo, Wood Gazebo. We are also manufacturers' of outdoor gazebo, wooden gazebo, garden gazebo, gazebo suppliers, gazebo manufacturers, gazebo metal, gazebo designs, fabric gazebo.
Features:
These are available in different shape, size, and designs.
These are made with high quality material.
We cater Just in time services.
Affordable to buy and use.
We offer Just in Ti me services.
Shri Ram Awning & Tensile Co. is highly admired
Tensile Gazebo Manufacturer
from India. Our domain expertise lies in manufacturing & supplying Tensile Gazebo from Delhi, India. We are supported by a group of experts who keep themselves refreshed with the main patterns and market prerequisites while producing them. Purchasers can likewise procure them in various particulars according to their necessities. Further, our Tensile Gazebo is easy to assemble, requires low support and financially savvy.