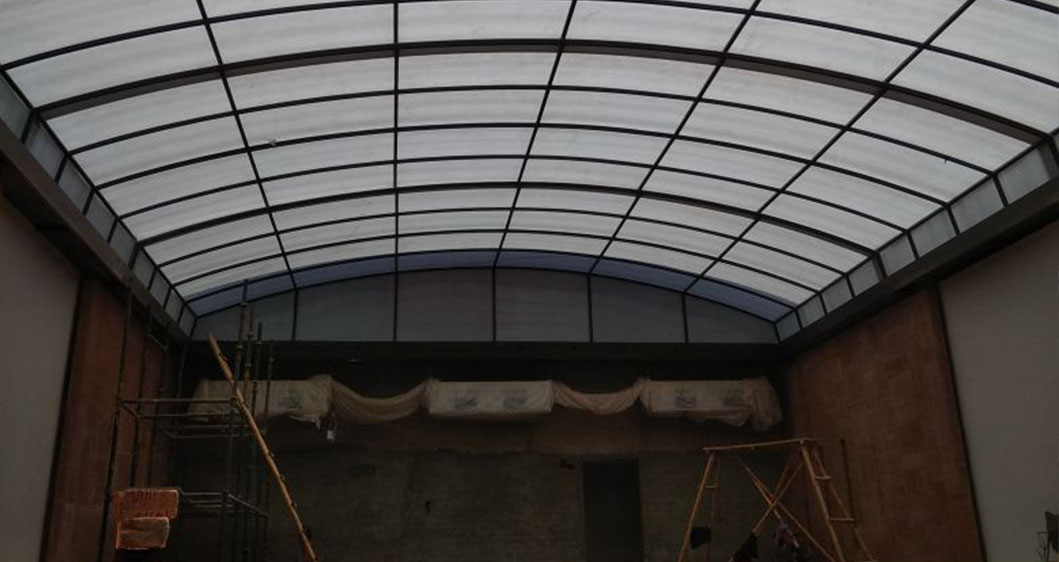 Auditorium Tensile Structure Manufacturer
Shri Ram Awning & Tensile Co. is the best Auditorium tensile structure manufacturer. We are serving our quality work in the market. We are the manufacturers who works on the quality at the minimal cost. We offers these structures at the auditorium with the specific fittings and arrangements which are necessary to be there in the auditorium fittings. The structure is so made that it can easily get modified along with the customer and time demand and can also get easily flexible with the certain attachments.
These auditorium tensile structures are made with the strength material which could easily handle few decorations and hangings if are done at certain events. These structures also have the electrical ports so that light and sound arrangements can also be done during some of the events.
Shri Ram has its expert team which makes it with the advanced technology and great expertise so that it looks subtle and is designed flexibly to use it in the various events and celebrations.
We uses the unique expertise in manufacturing, fabrication, installation of these auditorium tensile structures. These structures are made using hot deep galvanized frame supported by steel cable.
Features:
These structures are tensile.
Long life, PVDF membrane & PTFE membrane.
Cost Effective and affordable.
Corrosion free material.
Easily available and accessible.
It has a basic layout with the scope of modifications.
Provides the Just in Time service to their customer.